The Koffi & Diabaté Group
Noting the plight of African urban centers the Ivorian architectural firm the Koffi & Diabaté Group is highlighting the need to improve life in African urban centers. The importance in doing so transcends the notion of "city planning" and "architectural prowess" and instead focuses on the nexus of the capacity building and sustained development within urban cores. The work of the Koffi & Diabaté Group, primarily in the Ivorian city of Abidjan, serves as a prime example of the work that needs to be enacted in urban centers across the continent. As the persistent reality of migration of the African into the continent's urban centers face the African continent, the need to improve standards of living within the continent's urban centers will continue to be an issue of concern that will, require prolonged action on the part of both private and public African actors.
To further examine the work of the Koffi & Diabaté Group take a minute to look at this thought-provoking presentation by the firm's Managing Director Issa Diabaté at the Design Indaba Conference 2014 that was held in Cape Town earlier this year.
*This inaugural post of a multi-part series that will focus on transforming the African Built Environment in accordance with the continent's development.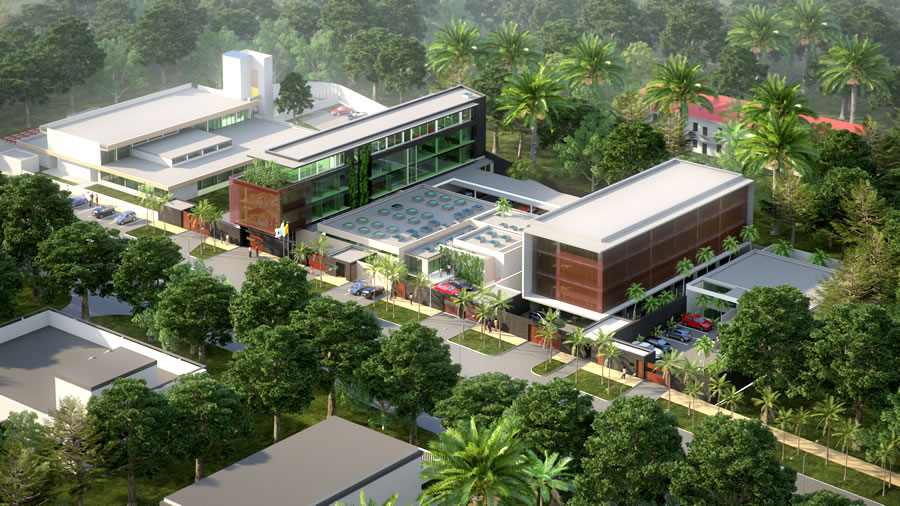 Designing the future of urban Africa